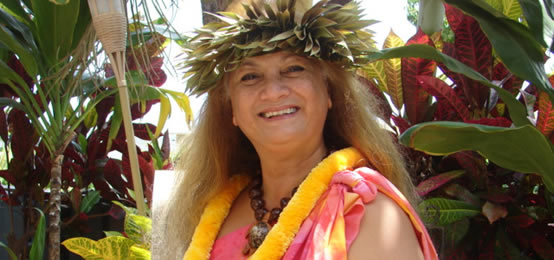 Hula Classes
"HULA EVENTS"
The hula is fun, lively, sacred, light-hearted, and even satirical, solemn and ritualistic, and what determines the differences is the purpose for which it is danced. It is a great pleasure to be able to share the wonders and beauty of the hula. It is a most joyful and spiritual expression of Hawaii, its' land and its' people.
Our Playshops combine the Hawaiian culture in a very unique way The Ho'opono Pono Ke Ala teaches you how to empower yourself and live your life the way you want to experience it. The messages here come from our ancestors. It includes stories of how life was like when we were growing up in Hawaii and how the Aloha Spirit is alive and well. The hula embodies the spirit of the Ho'opnon Pono Ke Ala and gives it physical movement and expression.
"HULA PLAY SHOP"
There are 2 basic types of hulas and they are the ancient (kahiko) style and the modern (auwana) style."KAHIKO -" The kahiko style is harder to do. It requires dedication and commitment and years of serious training. This is the true hula of our Hawaiian culture. It embodies the beliefs we hold in the sacredness of life, the power of our deities and their descendants on earth, procreation and the respect for all things. It is Hawaiian.
"AUANA –" This is the style most people in the world are familiar with. It's fun, far easier to learn and remember and more commonly seen. As in the Kahiko, this style tells the story with the hands. It can be stylish and elegant with long gowns, beautiful leis and flowers in your hair as well as fast paced with swishing skirts.
"How can I sign up for a class?"
Come to Hawaii. Send me an Email with the dates you'll be here (on Oahu) And I can reply with some dates and times within your schedule. Check the schedule of upcoming classes on my website. If any of these classes fit your schedule, send me an Email and I can fit you in. If you have a group where you're at, I can come to you. Send me an Email with The dates you'd like to have a class or classes and I can come there.
Email Neaulani kuamo'o
"What to Bring"
Bring water and wear comfortable clothes. You'll be dancing barefoot.
"What You'll Learn"
All the basic modern hula steps Traditional hula choreography Spirit hula by Kumu Neaulani Kuamo'o Body awareness, balance and control How to express emotion through your body How to dance from your heart center