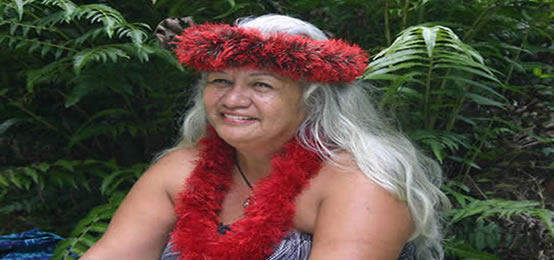 Ho`opono Pono
Mo'olelo-story telling
Aunty Mahealani is a Kumu Elele Na Kupuna. This translates to mean that she is a messenger for the Ancestors. She shares this knowledge through playshops called Ho'opono Pono Ke Ala. Her playshops help people find and develop their sense of self-worth and bring balance into their lives. It does so much more than I can explain here. As a result of her classes, she keeps very busy and this summer I've had the privilege of participating with her. | alohaspiritaunty
"Ho'opono Pono Ke Ala"
Making right more right...There are no accidents - only a timeless and opportune moment to experience the reconnection to ancient teachings rooted in the Aloha Universal Spirit and to consciously weave it as a beautiful and colorful flower lei into your life-style today. So, come and experience this very special spiritual journey with the ancestors and Aunty Mahealani, a messenger, teacher, native story teller from Puna, Hawaii. Aunty shares the ancient Hawaiian teachings and traditional method for reconnecting Self to Self-greatness, as rooted in the Aloha Spirit teachings and pragmatic values for use in today's life-style.
"Ancient Teachings"
A journey that started many life-times ago, and in the now, one continues free will, choosing to embrace, nurture and practice the timeless values for daily experiences rooted in Aloha-love, the ancient teachings promoting respect, goodness for self and others, all the while placing self in alignment with one of several Universal laws. And to "reconnect" to the Universal laws and one's true identity.
"Hawaiian tradition"
Join Ancient teachings Mahealani Kuamo'o-Henry, Kumu 'Elele 'O Na Kupuna Shares the traditional"about her culture,and Aloha Spiritual values.She shares the traditional " about her culture, and Aloha Spiritual values for self, others and the environment in group presentations, at retreats, and within her workshops through the ancient spiritually-pragmatic teachings of Ho'opono Pono Ke Ala. | Mahealani Kuamo'o-Henry